Reusable Velcro Cable Ties
"Good to keep all cables!"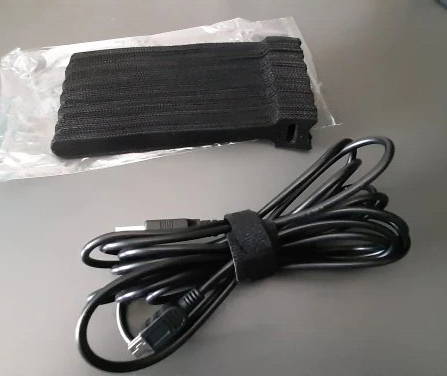 "Excellent quality, just awesome! Fast delivery! Good to keep all cables!. The product has arrived in perfect condition with a perfect packaging. it is amazing for the price!"
Tie messy cables in seconds!
Reuse them as often as you like! Tie and organize tightly and they will never come out by themselves. No more disposable armbands!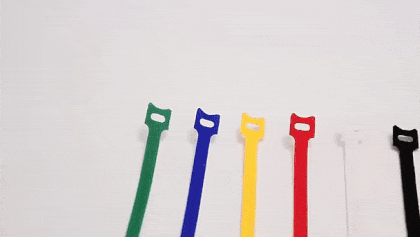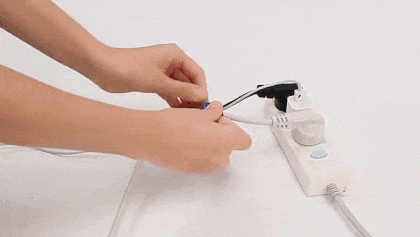 Reusable for thousand times! Whenever you want to adjust tightness or remove it, just press the lever/button and release it, no need to cut! More environmental friendly than using single-use cable ties. Take the cable ties off and put on as many times as you can, and you will find your cords still stay perfectly organized!
No Slipping Off. The tie wraps are with clear zippers for anti-slip performance.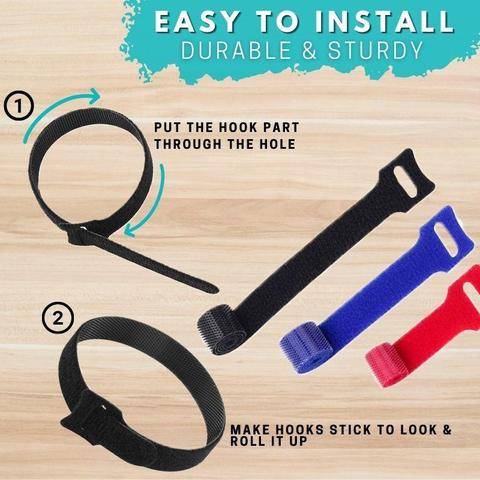 Convenient. Our cable straps is ridiculously easy to use because one simple design: the hooks and fabrics are fully spread on 2 sides, allowing the easiest way to wrap on any cords of any size. You can even "chain connect" them to make a very long cable tie.
Organize in 1 Second! Easy installing and instantly lock cables in 1 seconds! Same as releasing.
Only a few left at this price! DON'T MISS OUT!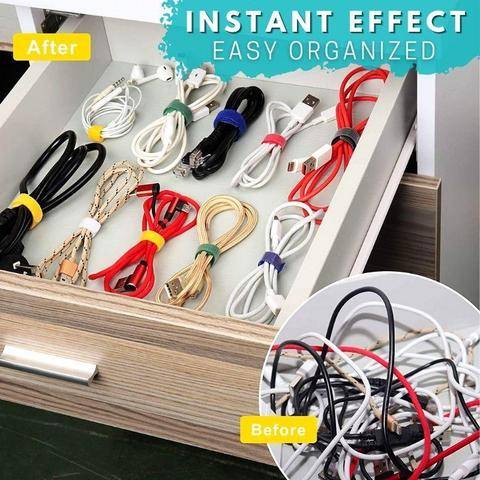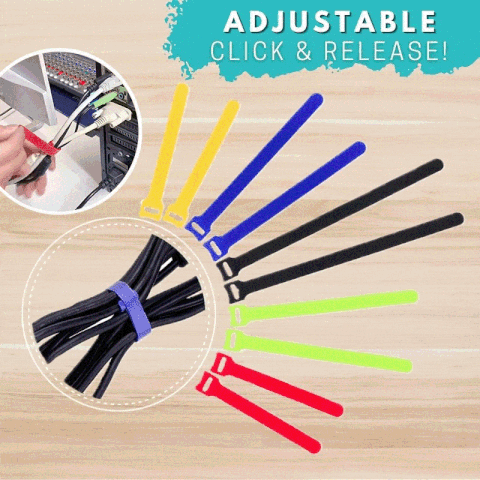 Free to Adjust. Feature smooth rounded edges, making them easy on the hands, in addition to a finely spaced gear rack allowing for precise adjustment, forming a snug fit.
Durable & Flexible. Withstanding temperature from -45°F to 160°F. UV-resistant. Suitable for indoor and outdoor use. The maximum tensile strength is ~50 pounds.
Multi-Purpose. Perfect for home/business/office/ garden and any intended use. Used for organizing wires & cords, securing loose objects and gardening plants etc.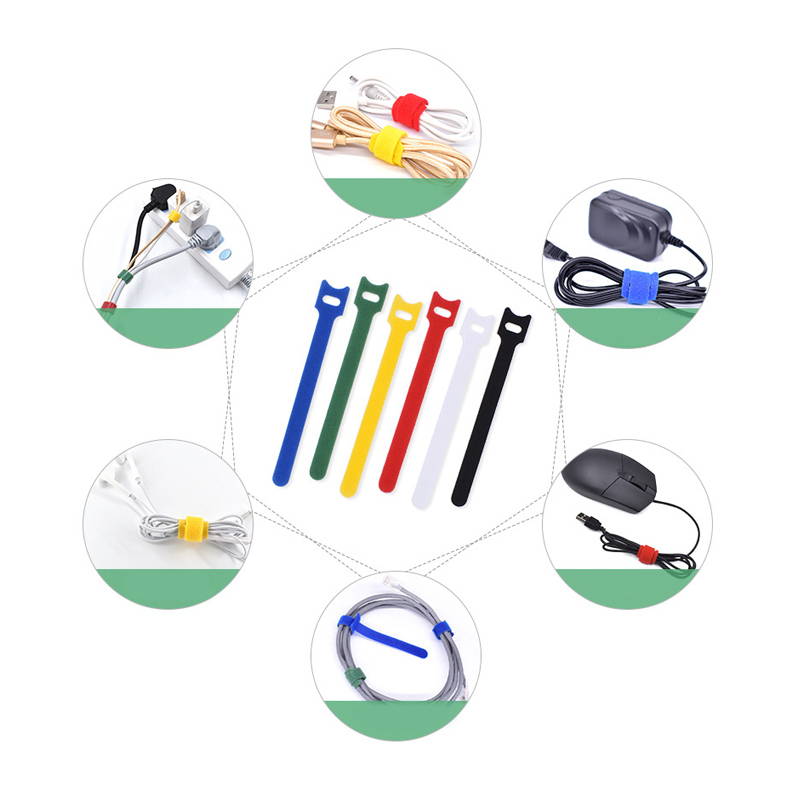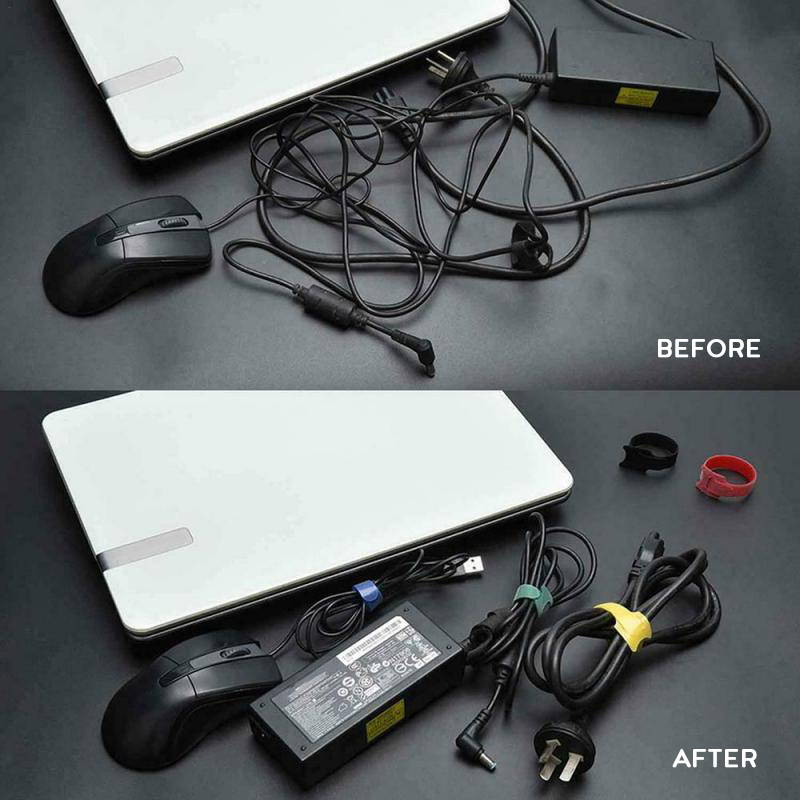 Only a few left at this price! DON'T MISS OUT!
FREQUENTLY ASKED QUESTIONS
Do you offer free shipping?
Yes, we do. You will get FREE SHIPPING order over $35.
Can i get exchange if I get the wrong color?
Yes, you can always email us if you need exchange, we will do our best to make our customers happy. 😊

Why don't you accept my currency?
Right now we're able to show dozens of global currencies to give you a sense of how our prices convert into other currencies. We're working to implement new payment systems that will allow us to accept not only different currencies, but also dozens of different regional payment systems. So while the content of your cart may currently be displayed in your local currency, the bodeal process all orders in USD at the most current exchange rate.

Do you still ship during the COVID-19 regulations? YES!
Our shipping services remain open despite the COVID-19 outbreak and regulations.