Regular price
$125.00 USD
Sale price
$49.99 USD
Unit price
per
Sale
Sold out
✅ 60% OFF FOR A LIMITED TIME ONLY!

✅ FREE Shipping when you order today!
✅ Not sold in stores!

RESTORE YOUR APPEARANCE & RENEW YOUR CONFIDENCE
Let your real beauty glow!




GIVE YOUR SKIN THE ATTENTION IT DESERVES!



Our Facial Cleanser and Vacuum - Hydrodermabrasion Handset brings you the holy grail of skincare treatment that costs hundreds of dollars at a spa or dermatologist clinic, to the comfort of your home at a fraction of the cost.
Typical Micro-dermabrasion treatments can often feel quite rough and uncomfortable on the skin, but adding in the infusion of water and oxygen at the same time means that the treatment feels smoother, and a lot more comfortable.
✔ Get rid of blackheads/whiteheads, dead skin cells, excess oil and sebum
✔ Deeply hydrate the skin with the natural healing powers of water and oxygen
✔ Treat and decrease congestion, acne and acne scarring
✔ Minimize the look of huge pores
✔ Instantly revitalize and nourish worn out, dehydrated and sunken skin
✔ Lessen the look of fine lines and wrinkles and plump up complexion
✔ Enhance the appearance of pigmentation and sun-damaged skin
✔ Thoroughly exfoliate dead skin cells and promote new collagen and elastin production
✔ 20X increase in skincare product absorption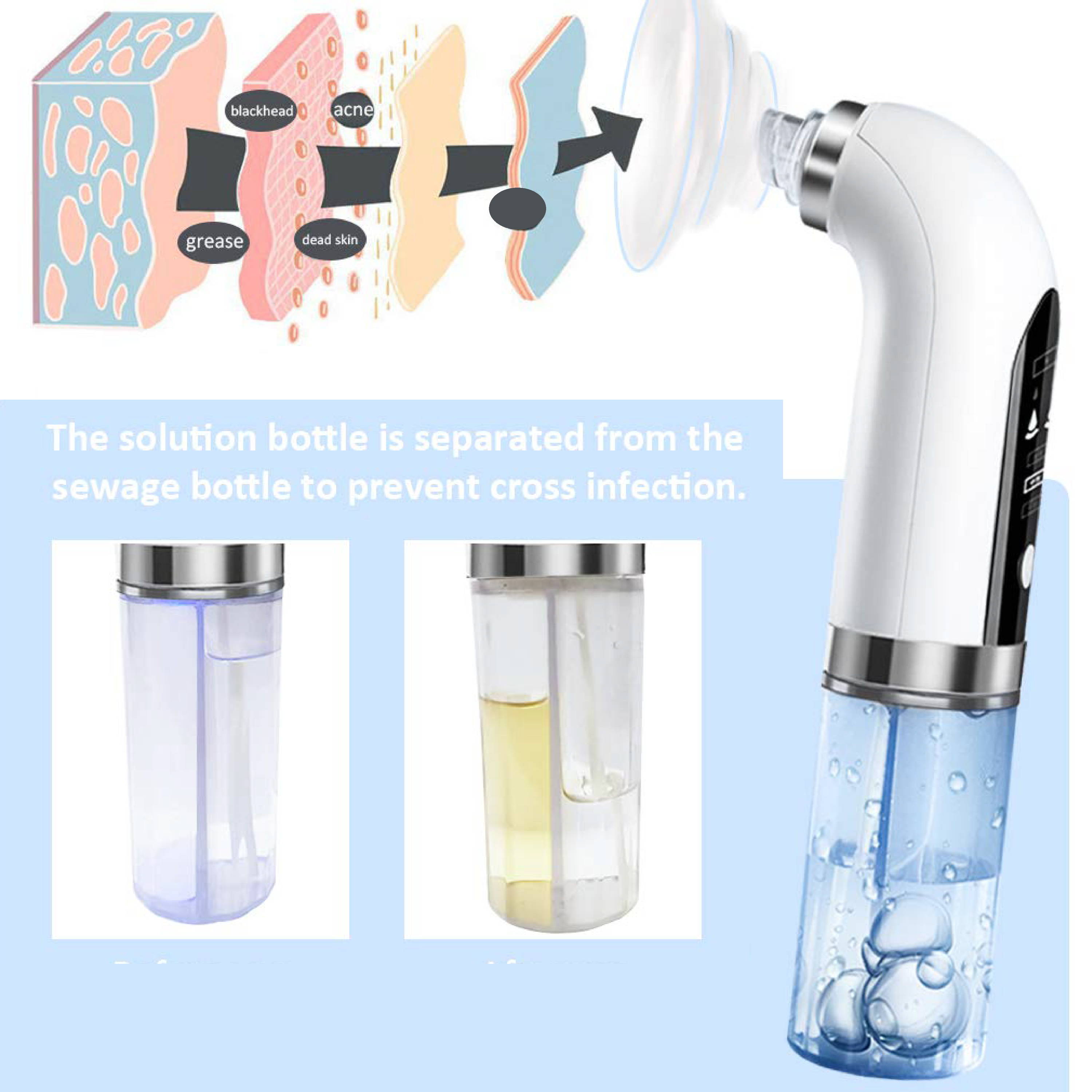 Multifunctional & Stylish for Your Daily Use
【2021 New Design】Mild water suction method to clean pores, import bubbles, nourish pores, microbubbles in the cleaning while injecting nutrients to nourish pores, cleaning and maintenance of two-in-one, breaking the traditional physical brute force dry suction. It's recommended to use a cleansing mask or blackhead-derived liquid before use the blackhead remover for better results!!!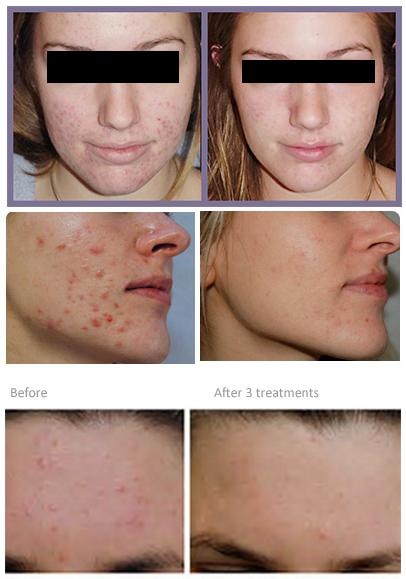 【5-in-1 Multifunction】This blackhead remover can be used as a blackhead device, cleanser, inductor, stripe lighter and conditioner. It can do constant speed control, there are 3 suction strengths available for you to choose from, different suction strengths are applicable to different parts of the skin. In addition, it also has 6 different suction nozzles to choose from, you can use them respectively on different parts of the skin, to ensure that you can take care of your skin better.
【Introduction Media】Can be used with warm water, pure water, energy water, cleansing solution, blackhead extract, makeup remover, skin softener, essence water, serum, toner, etc.
【LED Screen】Blackhead remover has a high-definition LED display, you can easily read the current working status and power, to avoid mistakes. Built-in 1000mAh huge capacity rechargeable lithium battery, usb charge, can last over 150 minutes on a single charge.
PRODUCT COMPARISON
Packing list:
1Pcs*Host
6Pcs*Head accessories
1Pcs*Charging cable
1Pcs*English manual
Note:
The solution added to the cup is controlled within 30ML.
Please read the "Safety Precautions" before using for the first time; Do not shake the product, turn it upside down, or block the exhaust port with your hands; Do not stay on the same place on the skin for a long time, you need to keep it sliding and lifting; Do not put the body of the blackhead remover in water to clean it, because the body is not waterproof. If you have any problems with your blackhead remover, contact us, we will solve your problems immediately.
After use, facial redness appears, this is a normal reaction, usually 5-10 minutes will disappear naturally. If you feel pain or the suction is too strong, please lower the suction gear or replace the working head.
View full details