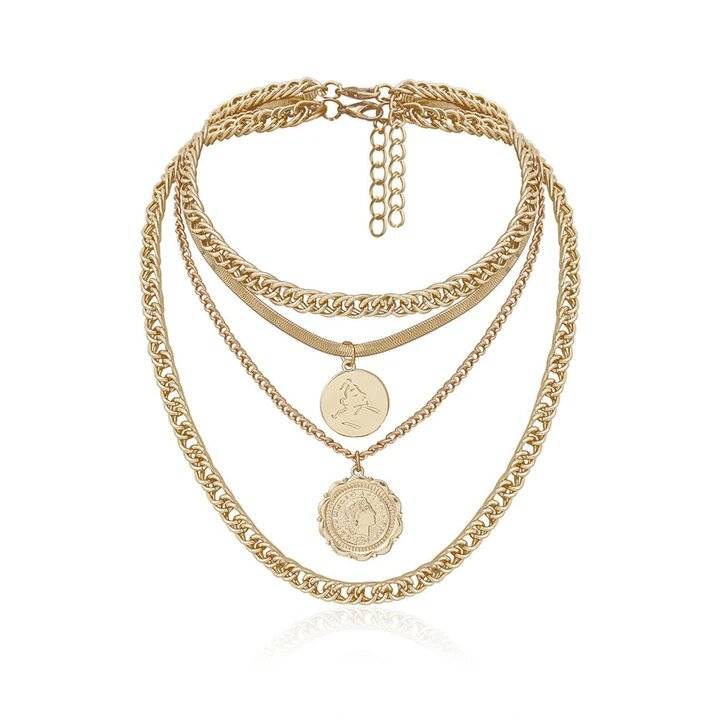 Alloy+Iron Chain+Aluminum

Material
"
Great product, good price,
and perfect little gift
!"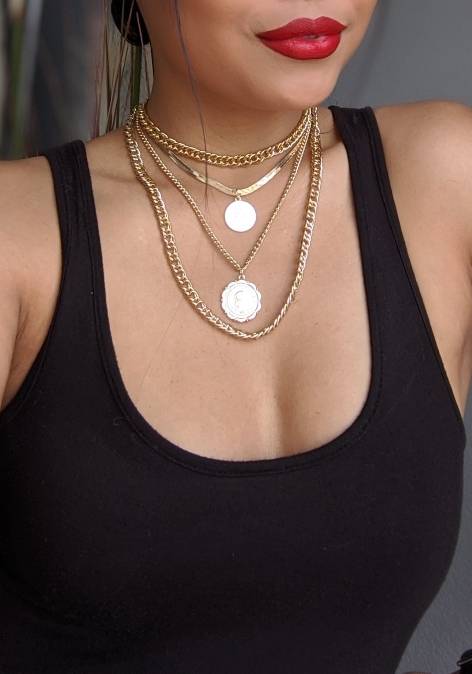 "This is an unusually beautiful product! Very satisfied with the order. I did not regret that I ordered more. Everything met my expectations. Very beautiful! I recommend, without even thinking about buying."





The Necklace design is intended to have the aggressive statement aesthetic however understated with a more classy application. This choker is the only chunky piece in this stack and is complimented by the layered pendant necklaces.

It is suitable for kinds of occasions, like as Music Festival, Fashion party, Valentine's Carnivals, Masquerade Cosplay, Party Ball, Nightclub, Wedding Reception, Theater Production, Dance Party Proms and so on. Perfect for your daily
life and can match with various of outfits.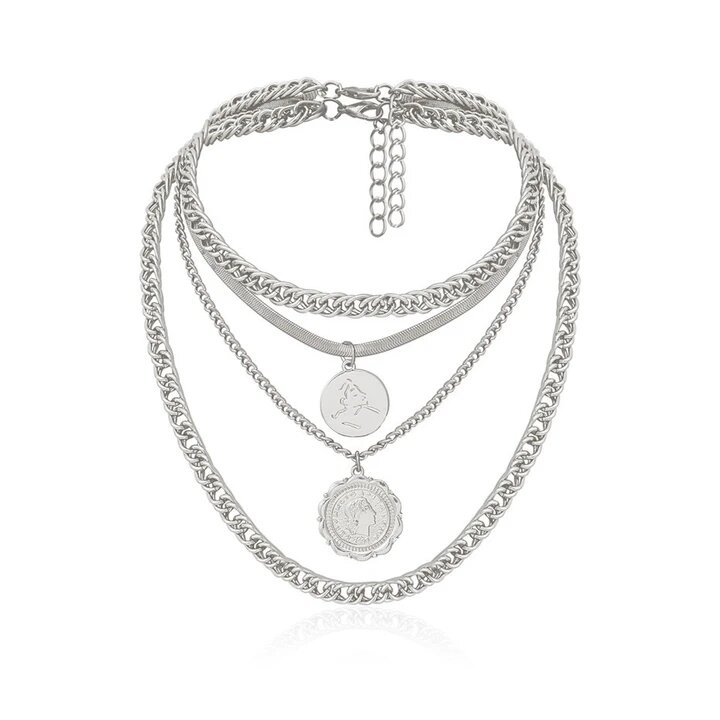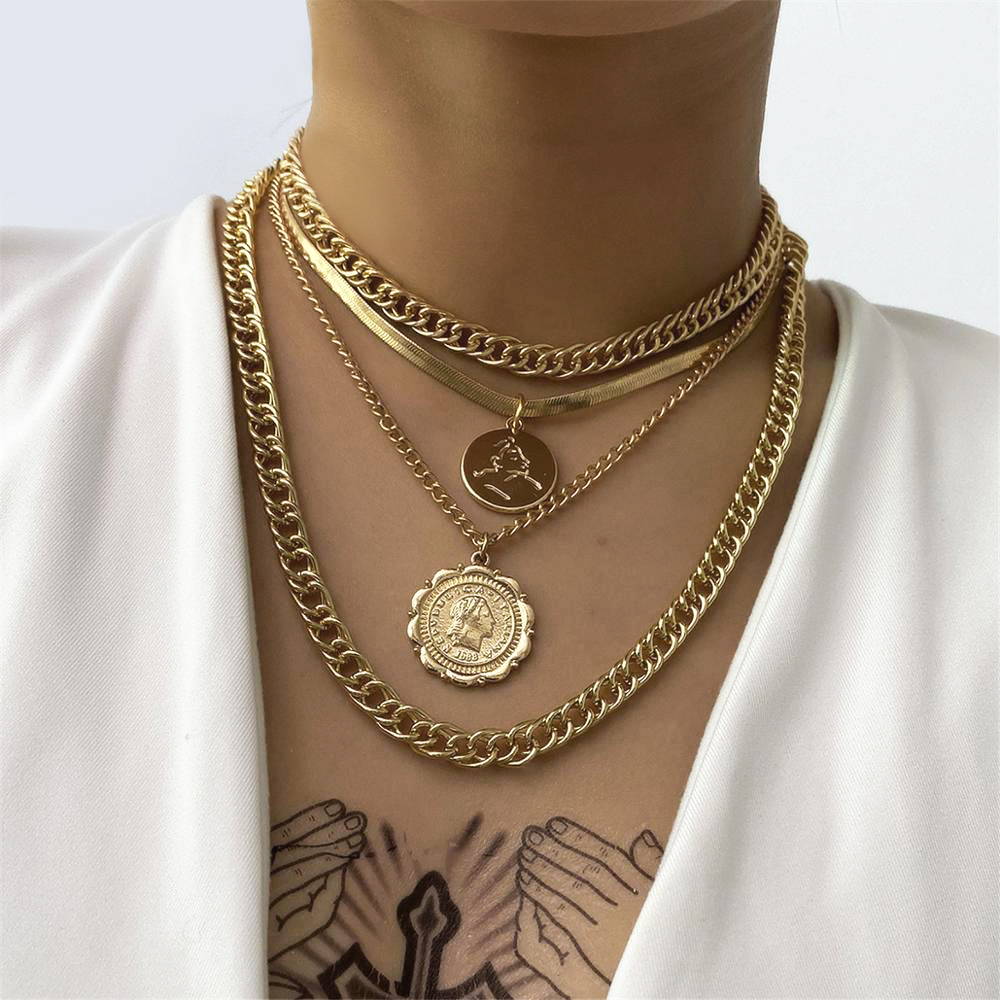 These gold and silver chain
chokers are made of qualified alloys+Iron Chain+AluminumChain, not easy to deform, non-irritating to skins and durable enough
for a long-time use.

It is made by high quality and light weight metal, and have had undergone high-quality electroplating. So each chain and pendant have an excellent lighting gold color and comfortable touch. Light weight but looks not cheap at all. The weight is very light, and will not feel tired after all day wearing. More important, it doesn't look cheap at all.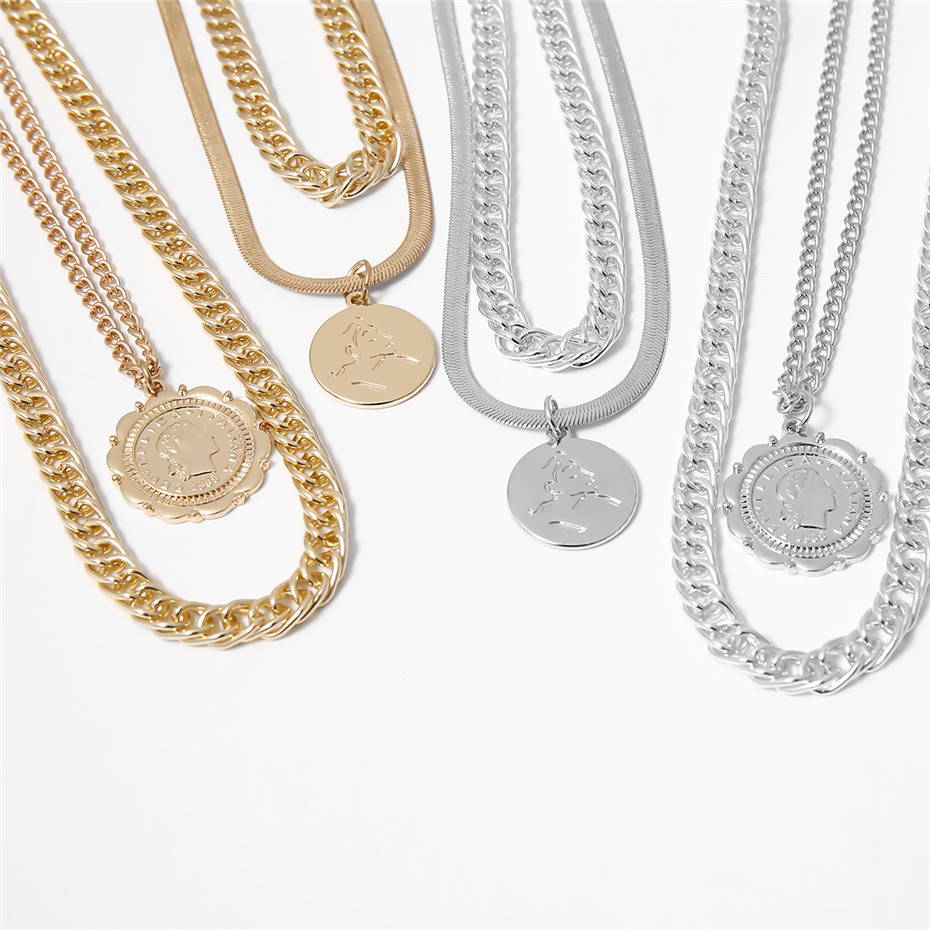 Perfect gift
for girlfriend, wife, mom, daughter, aunt,
friend and all of the people you loved!!
PRODUCT DETAILS:

Material: Alloy+Iron Chain+Aluminum ChainChain: Rope type
Color: Gold & Silver

"Stylish decoration. Now the massive chain is the trend of the season. On my surprise, they are very light. I really liked it. Perfectly complement the image ."

"Love it! just look at the pictures! so aesthetic and amazing ✨"
"Chain's great. It looks stylish and effective. Delivery fast to Belarus. Recommend. Thank you very much . "
"Multi-layer necklace, excellent quality. The necklace can be worn both together and separately. Executed qualitatively and without defects. It looks very stylish and interesting. I recommend to buy. "
FREQUENTLY ASKED QUESTIONS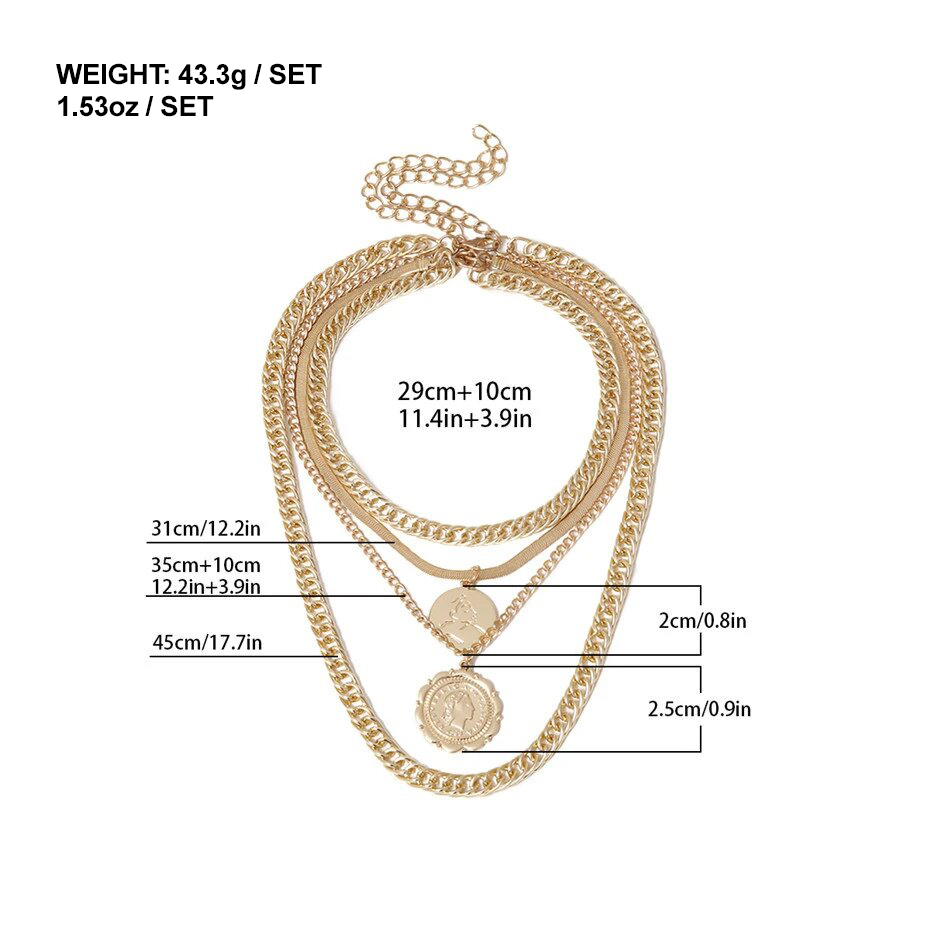 You can check your size above.

How many colors do you have?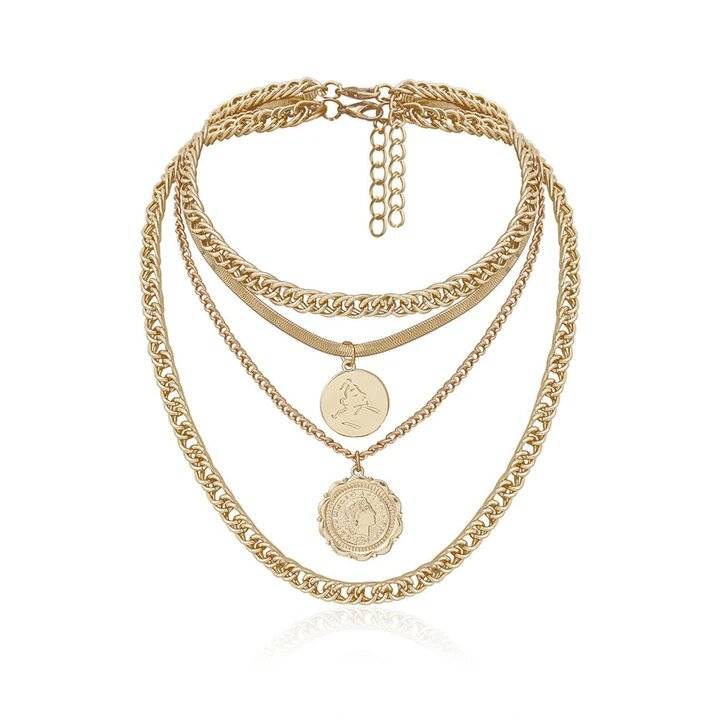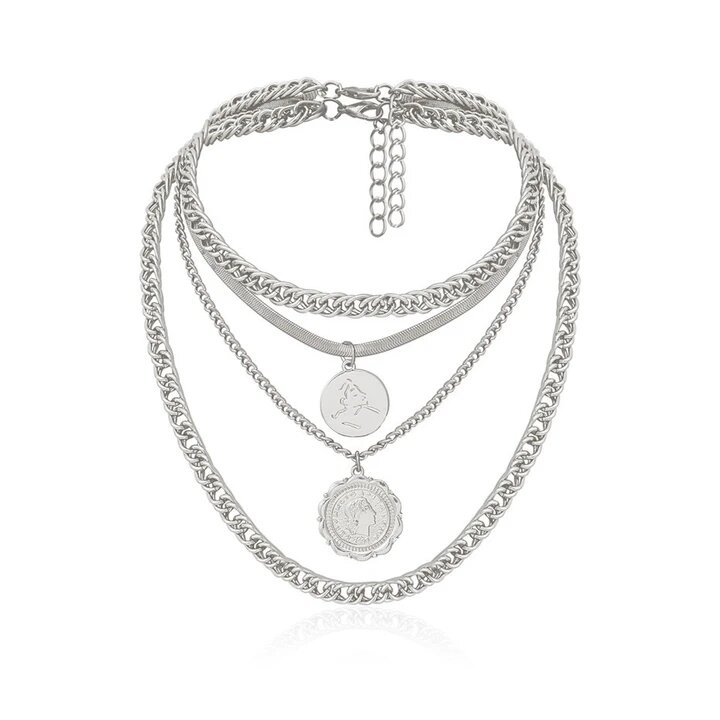 2 Colors - Gold and Silver
Do you offer free shipping?
Yes, we do. You will get FREE SHIPPING order over $35.
Can i get exchange if I got the wrong color?
Yes, you can always email us if you need exchange, we will do our best to make our customers happy and satisfied! 😊

Why don't you accept my currency?
Right now we're able to show dozens of global currencies to give you a sense of how our prices convert into other currencies. We're working to implement new payment systems that will allow us to accept not only different currencies, but also dozens of different regional payment systems. So while the content of your cart may currently be displayed in your local currency, the bodeal process all orders in USD at the most current exchange rate.

Will my necklace fit? How do you think about size?
We've worked hard to ensure that the size and length of chain and pendant will be perfectly fit for our customers from all over the world.
Product size is posted above. Please make sure to check the size and color chosen before checking out.



We provide free delivery order over $35