ONE OF OUR BEST SELLERS!!
ALMOST OUT OF STOCK!
GET YOURS NOW!
the FIRST CHOICE FOR EVERY CHILD TO PROTECT THEIR EYESIGHT
Helps reduce the negative health effects that are caused by prolonged use of computer and tablet screens.
Say goodbye to blue light and hello to healthier eyes & happier kids!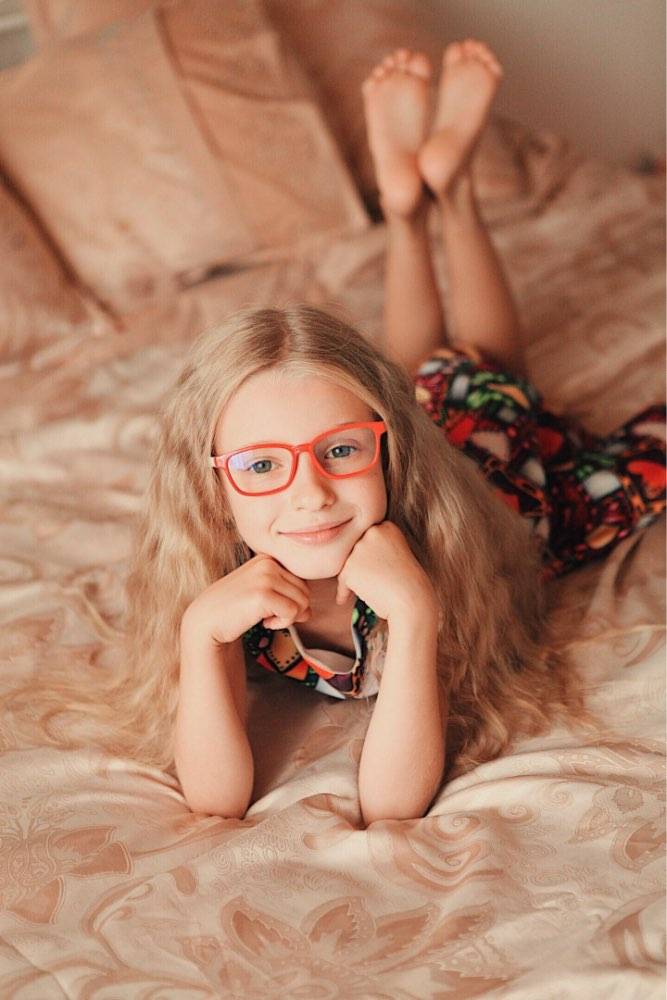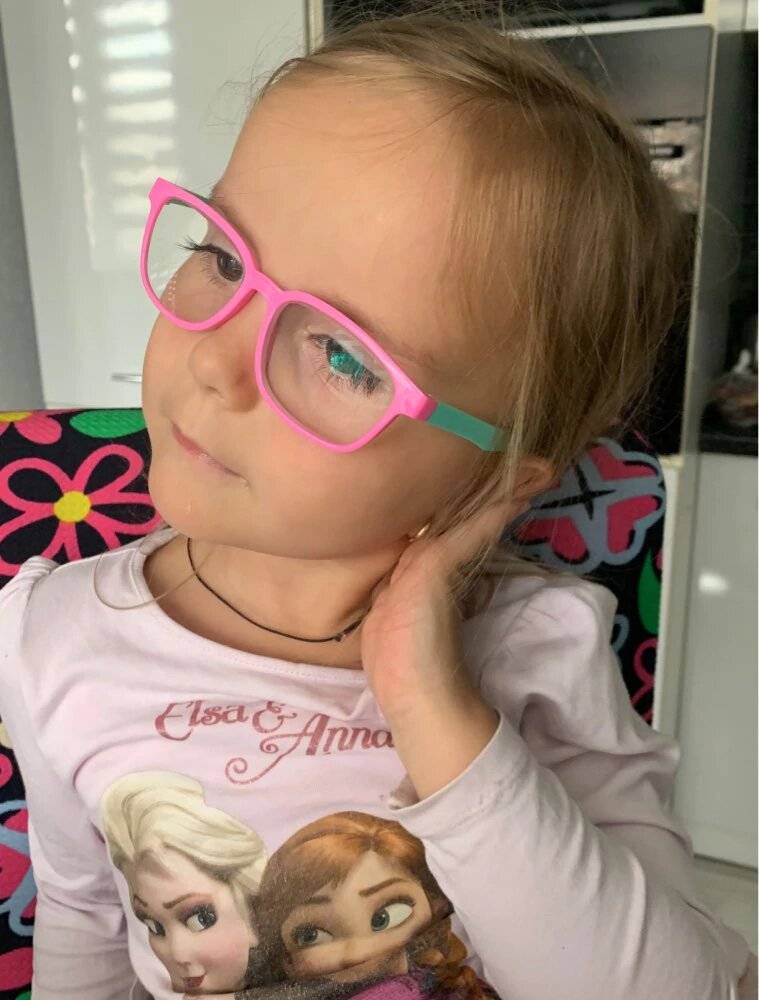 "Great glasses! Very liked, daughter too, wears with pleasure,
4 years sat well! "
THE ORIGINAL NON-PRESCRIPTION, ANTI-BLUE LIGHT GLASSES THAT ARE DESIGNED TO BLOCK HARMFUL DIGITAL BLUE LIGHT.
According to increasing amounts of scientific evidence, YES, IT IS.
Blue light has repeatedly been found to suppress the production of melatonin, the sleep hormone, causing children and adults to become overstimulated resulting in difficulty falling asleep as well as a decline in the quality of sleep they do get.
Blue light is also known to cause headaches, dry eyes, eye strain, and even macular degeneration.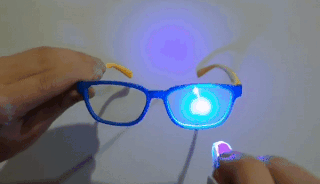 Benefits of our Blue Light Blocking Glasses For Kids
Reduced headaches
Longer and healthier sleep
Elimination of eye strain – digital eye strain
Improved focus
Eye and vision protection
DO NOT break easily, bendable flexible silicon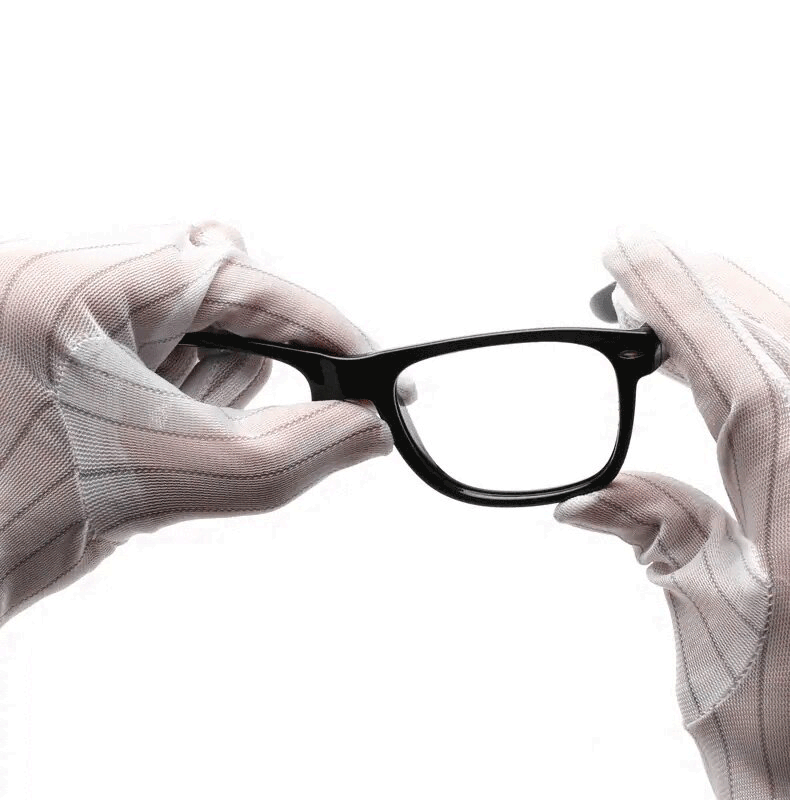 FunFlex, Bendable, Tough & Light
These glasses are light but tough, bendable and do not break easily. A perfect combination for kids glasses
Can be used during computer time, reading time and even game time if your little insists on wearing them.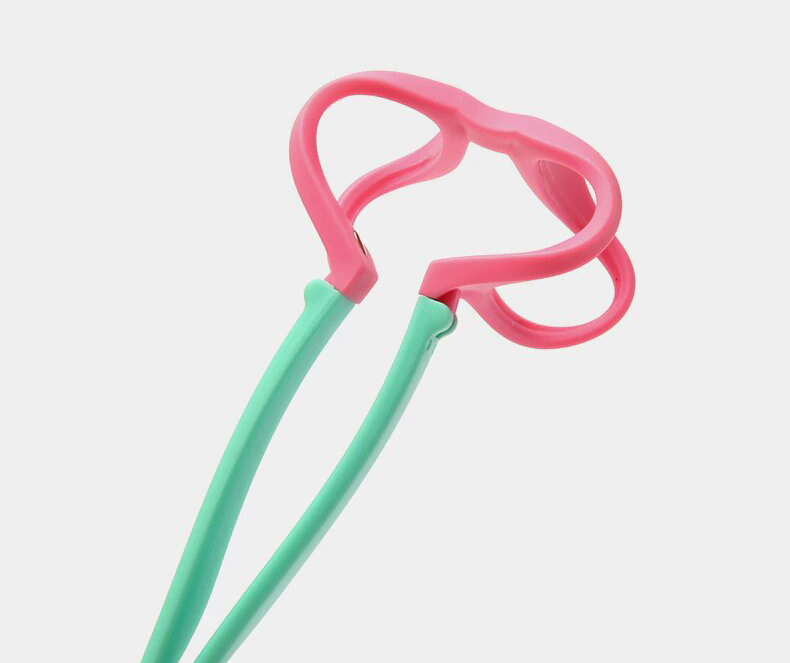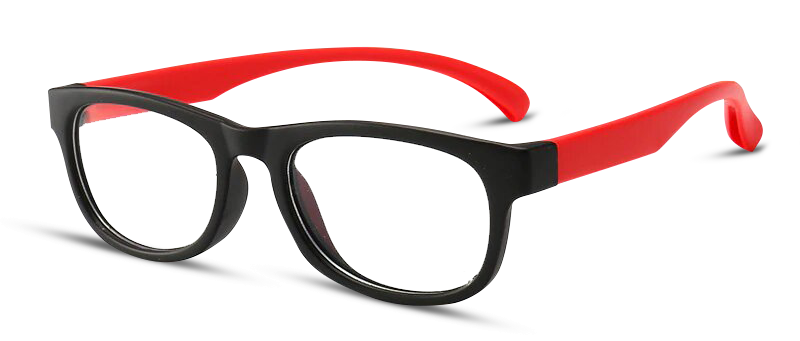 Frequently Asked Questions
What is the size and material?


Material: PC
Weight: 19g
Suitable for all face types
Note:
Please allow 1-3 mm errors due to manual measurement.
How many colors do you have?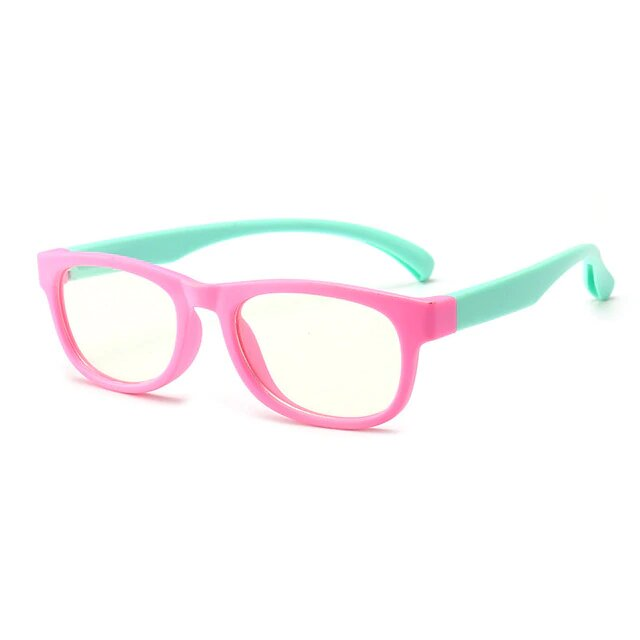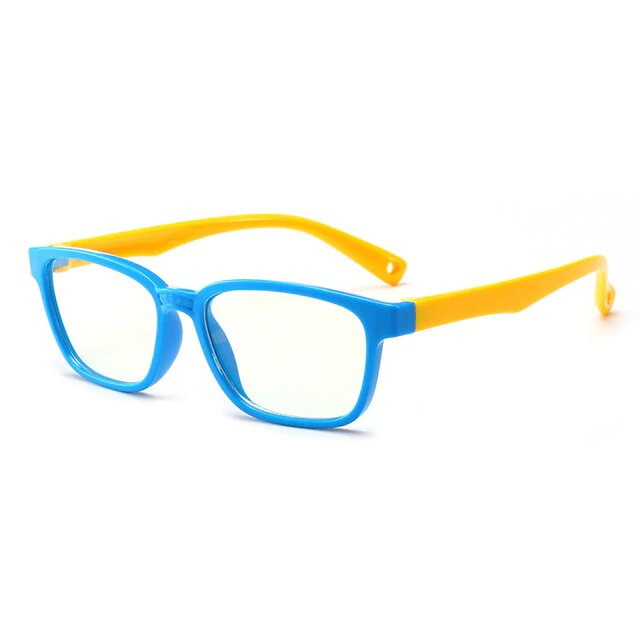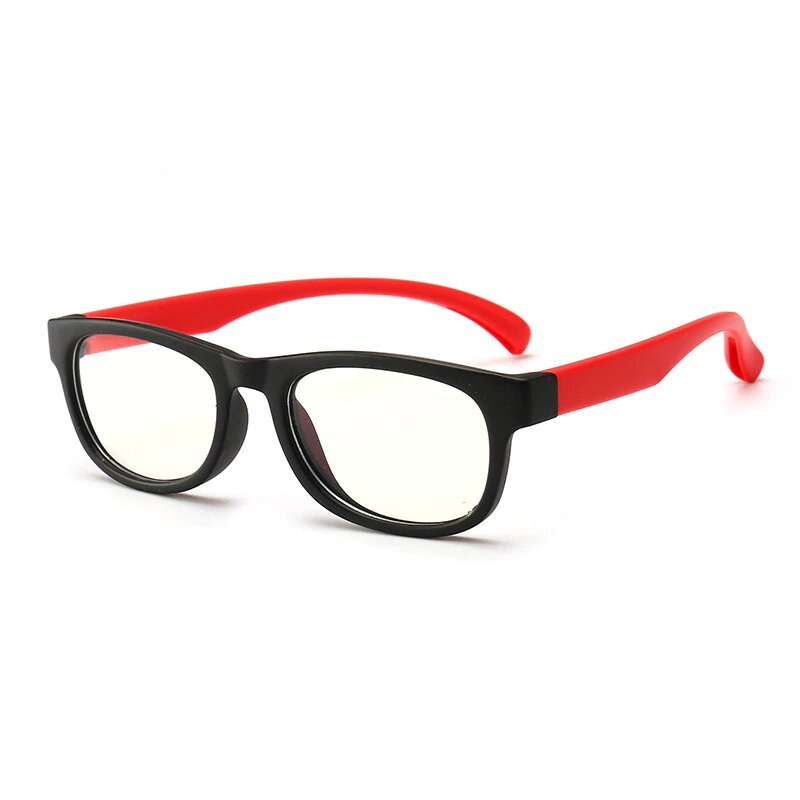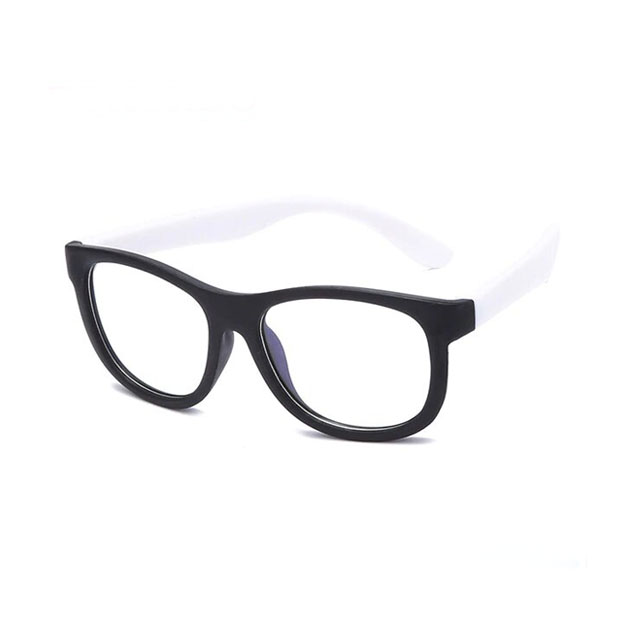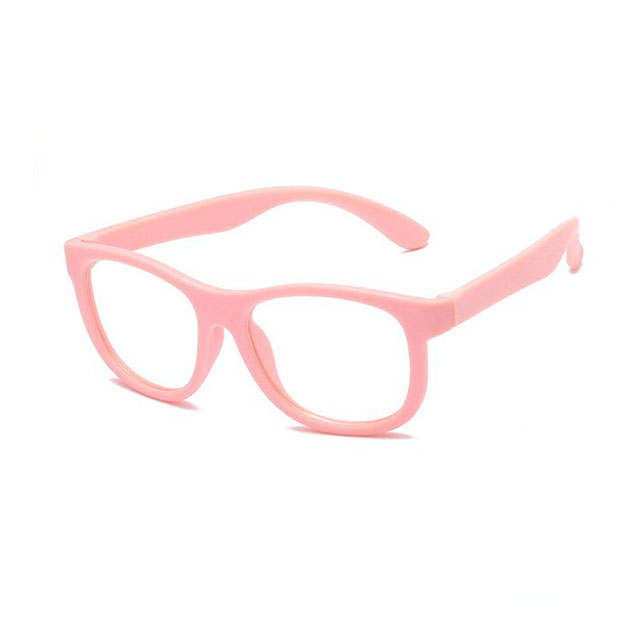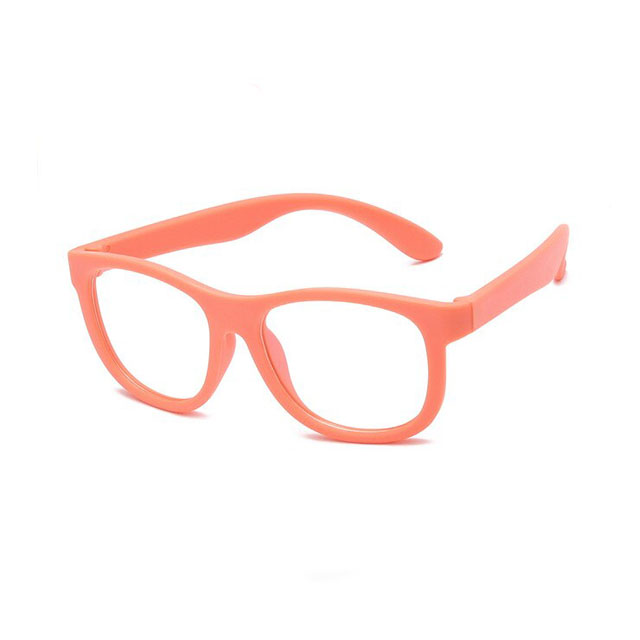 Colors: Pink Green, Blue Yellow, Black, Black Red, Black White, Pink, and Orange
Note:
Item color displayed in photos may be showing slightly different on your computer monitor since monitors are not calibrated the same.
Can this be worn over prescription glasses?
Can i get exchange if I got the wrong color?

Yes, you can always email us if you need exchange, we will do our best to make our customers happy 😊

Why don't you accept my currency?

Right now we're able to show dozens of global currencies to give you a sense of how our prices convert into other currencies. We're working to implement new payment systems that will allow us to accept not only different currencies, but also dozens of different regional payment systems. So while the content of your cart may currently be displayed in your local currency, the bodeal process all orders in USD at the most current exchange rate.